BUTLER & KANDLER
RETIRED SOLICITORS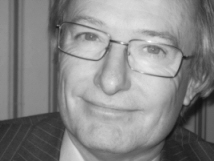 Stephen Butler LLM
We have retired!
We are now longer accepting new work.

The purpose of this website is to enable former clients to contact us - in particular those looking for paperwork that we may hold.

Services for Clients
We continue to hold the archives of our clients, namely their closed files. These are held until they are due to be destroyed. This is usually after seven years from the end of the case but is longer for files relating to house purchases. Wills and estate administration. When the due date for destruction arrives the files are reviewed and sent for confidential shredding.

As far as original Wills and Deeds are concerned, we will continue to look after these until we arrange for another firm of solicitors to do so. At that stage clients will be notified of the new location.

CLICK HERE TO READ MY CAREER HISTORY

Butler & Kandler is a trading name of E-Solicitors Limited
Registered in England & Wales at 46 Kings Road, llkley LS29 9AT. Company number 3781804
DIRECTORS
Stephen M Butler
LL.M
(Retired Solicitor)
Catherine Butler
BA (ECON) ACA
(Non Lawyer)
FAMILY
LAWYERS
1977 - 2020

46 Kings Road
Ilkley
West Yorkshire
LS29 9AT
(
View Map
)
TELEPHONE
01943 816207
MOBILE
07811 111366
FAX
01943 816198
E-MAIL
smb@e-solicitors.co.uk

Formerly
Stephen Butler
Incorporating
Windle & Sullivan
We do not accept
service by
fax or email