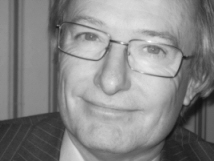 Stephen Butler LLM
Stephen Butler - A Lifetime in Law
This year, 2020, I have retired after 45 years as a solicitor. There are now over 120,000 solicitors in England and Wales, most of them a lot younger than I am, and I can safely say that I was one of the most experienced solicitors in England, through no fault of my own!

Before I qualified as a solicitor, I had two years as an articled clerk in Bradford; one year studying for Law Society exams at the College of Law in Guildford; three years doing a law degree at Manchester University, and "S"-levels, "A"-levels and "O"-levels at Wheelwright Grammar School in Dewsbury.

Since 1975 I have lived in Ilkley where I now practise from my home. From 1977 I had an office at various addresses in Bradford, mainly at 15 Sunbridge Road, Bradford BD1 2AY. In 1984 I took over the practice of Gerard Dennison at Windle & Sullivan, a long established firm from 38 Piccadilly, Bradford.

In 1998 I went into partnership with Robert Kandler who had been my trainee solicitor. In February 2014 I incorporated my firm using a company I had formed some years previously, E-Solicitors Limited (Company number 3781804). My wife Kate Butler and I are the directors. We formed an Alternative Business Structure as approved by the Law Society and regulated by the Solicitors Regulation Authority. We continued to trade as Butler & Kandler, although Robert Kandler was no longer a partner following his retirement.

In 2020, aged 68, I decided it was time for me to retire also - and so ends a lifetime in law!


SEE TIMELINE / RETURN HOME


Butler & Kandler is a trading name of E-Solicitors Limited
Registered in England & Wales at 46 Kings Road, llkley LS29 9AT. Company number 3781804